The Samossa appeared for the first time on Reunion Island in 1828 with the arrival of the first Indian commissioned workers coming from Pondichéry (then a French dominion on the South-Eastern coast of India). One of the flagships of Indian gastronomy, the Samossa has adapted perfectly to the taste of the most demanding gourmets who embraced it enthusiastically thanks to the infinite variety of its flavors. Its name comes from the Hindi word "Samosa".
As a typical Indian appetizer served before a meal, the main purpose of Samossas is to tease the palate and whet the appetite. Quickly Samossas spread throughout the world under different names, including Mauritius (Samoossa), Madagascar and the Comoros Island (Sambos), and they have been adapted to local spices and habits.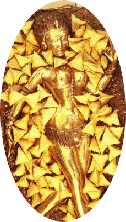 Already adopted in Southern Europe (Greece, Turkey, etc), the Samossa seems to have recently attracted French palates and can be found in most supermarkets in almost all regions of France, especially in the Paris area and in the south of France, where it seems to have dethroned its cousin of Chinese origin: the Spring Roll (nem).
On Reunion Island, Samossas were introduced by the family TAÏLOU who, as a local family with Indian ancestry, has been making for several generations these delicate small stuffed triangles, crispy and fragrant, using a closely guarded family recipe.
On Reunion Island, the company Samoussas TAÏLOU distributes its products to the entire island with its own stores, and through supermarkets, restaurants, and hotels on the West coast of the island.
Every day, several thousand Samoussas TAÏLOU bring delight to connoisseurs.