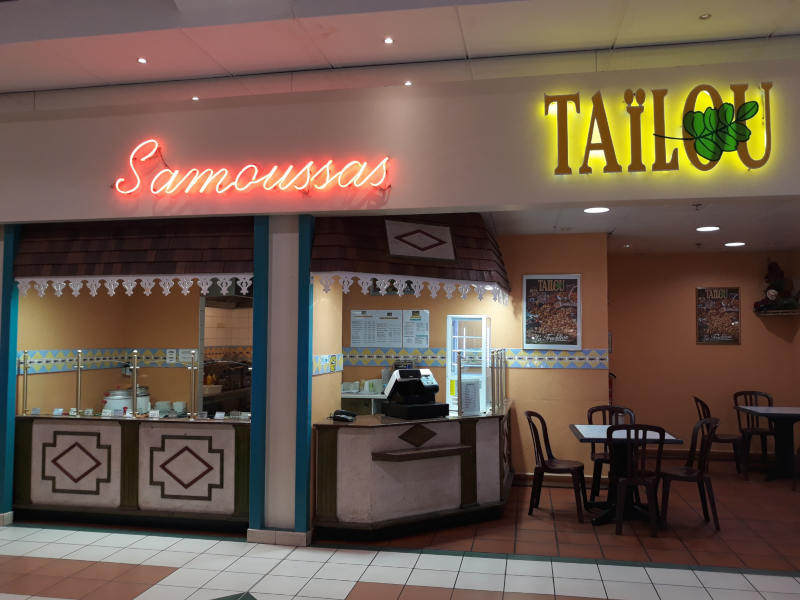 To offer you our fresh products, Samoussas TAÏLOU operates several stores in the West, North, South, and East of Reunion Island. You can also order and pickup our frozen, cooked, or pre-cooked products for traveling.
We cook all our products fresh on premises in our stores. Our goal is to ensure you will enjoy a perfectly cripy product with an unparalleled freshness.
To this appetizing smell
You will not resist for long!
Samoussas TAÏLOU products are also distributed every day at different retailers (hypermarkets, supermarkets, food shops), as well as hotels and restaurants on the West coast of Reunion Island.
Gare routière de Saint-Paul
16 Rue Leconte de Lisle, 97460 Saint-Paul
Tel : 0262 38 42 65
Centre Commercial Jumbo Savanna
4 Route de Savanna, 97460 Saint-Paul
Tel : 0262 44 95 86
Centre Commercial Jumbo Sacré Coeur
Rond-Point Sacré Coeur, 97420 Le Port
Tel : 0262 71 01 53
Centre Commercial Jumbo Le Chaudron
42 Avenue Joseph Bédier, 97490 Sainte-Clotilde
Tel : 0262 92 08 36
Centre commercial de Jumbo Duparc
Rond Point Duparc, 97438 Sainte-Marie
Tel : 0262 53 93 08
Centre commercial Jumbo Saint-Benoît
6 chemin Goyaves, 97470 Saint-Benoît
Tel : 0262 50 73 34
Centre commercial Jumbo Grand Large
Rue de la Poudrière Z.I. Nº1, 97410 Saint-Pierre
Tel : 0262 54 61 70
Production Lab Samoussas TAÏLOU
81 chemin d'eau, Fleurimont, 97435 Saint-Gilles-les-Hauts
Tel : 0262 55 52 20